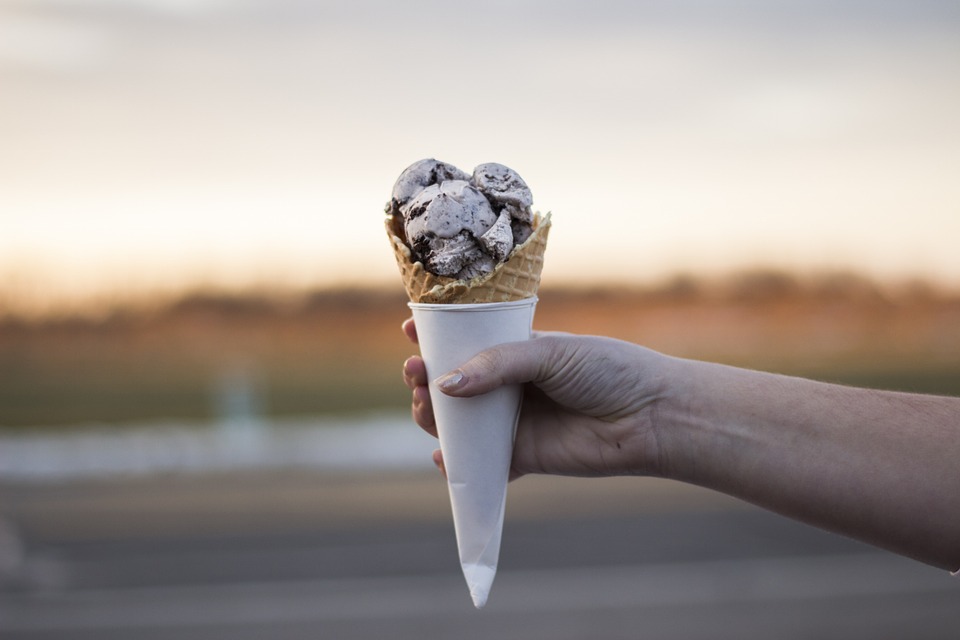 Eugene has plenty of little shops built to fulfill your sweet tooth. I have highlighted a few of them in this Fourth installment of Living in Eugene. These shops that do their very best to use and promote local products and goods. When you support local shops you support a self-sustaining community. If you don't have much of sweet tooth don't fret! Many of the shops below are also Bakeries, and delicious ones at that.
Go ahead and take a look, remember they aren't all the shops that serve sweets here in Eugene they are just some of my favorites!
Red Wagon Creamery | 55 W. Broadway
Sunday to Thursday 1pm – 10pm, Friday to Saturday 1pm – 10pm
When it comes to Red Wagon Creamery you never really know what to expect, but you'll never be disappointed. With their locally sourced ingredients and unique flavor blends Red Wagon is the premier small – batch ice cream maker of the Pacific Northwest.
Metropol Bakery | 2538 Willamette St.
Monday to Saturday 7am – 7pm, Sunday 8am – 6pm
From their bread to their wedding cakes, Metropol does it, and well. Right along Willamette street Metropol is the perfect hole in the wall bakery for a quaint lunch, or small get together with friends.
Dizzy Dean's Donuts | 2380 W. 11th Ave.
Monday to Sunday 3am – 12am
When it comes to the classic doughnut it doesn't get much better than this. Made the day of, Dizzy Deans has the best donuts in Eugene. With their long hours, Dizzy Dean's is always the best choice for a sweet late night snack or an early morning pick me up.
Sweet Life Patisserie | 755 Monroe St.
Monday to Friday 7am – 11pm, Saturday to Sunday 8am – 11pm
It doesn't get sweeter than this, the Patisserie Jewel of Eugene, Sweet life sites right along Monroe street outside of the Whitaker. There will never be a day when this place isn't jam packed with people. Don't let that stop you though, their lines move fast and the wait is well worth it. Anything from their glass cases will settle every sweet tooth you have.
Voodoo Donuts | 20 E. Broadway
Monday to Saturday 6am – 12am, Thursday to Sunday 24hrs
Right in the Hub of Eugene City life, Voodoo serves up the best in crazy donuts. Don't expect to get your run of the mill classics there. This is an experience that you don't want to miss out on.
Noisette Pastry Kitchen | 200 W. Broadway
Monday to Saturday 8am – 7pm, Sunday 8am – 5pm
On the Corner of Broadway and Charnelton, Noisette is a great place for an afternoon pick me up or morning business. With the natural lighting and large doors Noisette is the perfect place to sit and do work on a warm day.
Prince Pücklers | 1605 E. 19th Ave.
Monday to Sunday 12pm – 11pm
If you live in Eugene for any amount of time you have done one of two things: Gone to Prince Pucklers to eat their ice cream or went to a "major" sporting event where you ate Prince Pucklers out of some sort of plastic baseball hat. Just like baseball Prince Pucklers ice cream is a classic that will never grow old.
I hope this list helps you find your favorite sweet shop and remember, Eugene is a large town, there is plenty more out there than what we like. Go explore for yourself and tell us what you think and what you find!