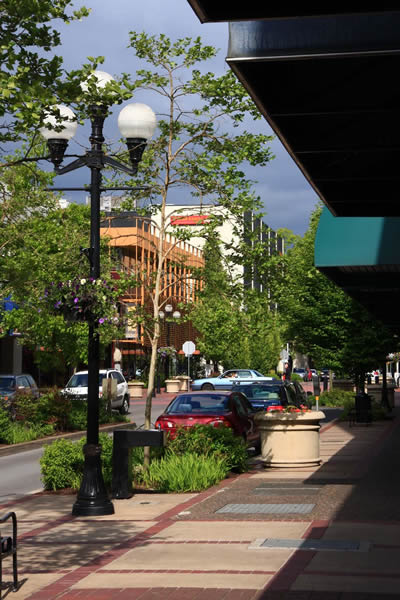 Last week we highlighted some of the great local markets Eugene has to offer. So this week we've decided to some of the cool lifestyle and clothing shops here in Eugene. These are not just your run of the mill chain stores; these stores have all either been founded here in Eugene or are actively searching to sell things that are created here in Eugene. Because we live in a relatively small town the money you spend at local shops for local products goes back in to the town to benefit more than just that shop. You are benefiting your community!
The following list is just a few of the awesome local shops Eugene has to offer.
Gilt and Gossamer. | 873 Willamette St.
Monday to Thursday 10am - 6pm, Friday to Saturday 10am – 7pm & Sunday 11am – 5pm.
Local and designer products for your home at an affordable price.
Will Leather goods. | 295 E. 5th Ave.
Monday to Saturday 10am – 7pm & Sunday 11am – 6pm
Chain Leather Company started here in Eugene still supplying Locally sourced leather products all over the country.
Heritage Dry Goods. | 861 Willamette St.
Monday to Saturday 10am – 5pm
Their goal is "supporting craftspeople" whether that be within the community & outside of it, they sell many local products that are well designed to last and to look good.
Down to Earth. | 532 Olive St.
Monday to Friday 10am -6pm
Their motto is "Practical Goods for Natural Living" and it very much is that. They carry everything from dinning sets to vegetable starters, sourced both locally, in Eugene, and around the world.
Keven. | 268 W. 7th Ave.
Tuesday to Friday 10am – 6pm & Saturday to Sunday 12am – 4pm
Handmade, limited run artisanal lifestyle products crafted in Eugene.
Bambini | 205 W. 5th St.
Monday to Saturday 10am – 5:30pm & Sundays 11am – 5pm
They were created by a parent for parents, Bambini only sells products they would put in their own home, whether that be designer or local you can be sure it is just right for your child.
Remember the money you spend on local products go into your town so by benefiting your local shops your benefiting your community!