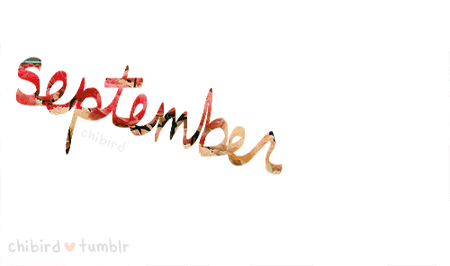 The days are getting shorter, nights getting cooler and the kids are back in school. That doesn't stop You from having fun! We found a bunch of great events for you to enjoy this month! Don't let those fall colors stop you from ending this summer with a bang! Go out and enjoy some of the great things that Eugene has to offer you and your family!
"Stand by Me" - Presented by Springfilm
Thursday, September 08 | 6:30 – 9pm |The Wildish Community Theater
Come to Wildish Theater for a special screen of Stand By Me, the story of four friends in a small town in Oregon searching for the body of another boy who went missing.
Little Wonders - Stories and Activities for Preschoolers
Friday, September 09 | 10:30am | The Museum of Natural and Cultural History
Learn and play at the Museum of Natural and Cultural History during this monthly Little Wonders event. The theme is Hiding in Plain Sight, with stories and fun activities about how animals use camouflage to go undercover in their unique environments.
2nd Saturday South Willamette Art Walk in Eugene
Saturday, Sep 10 | 2:00pm | S. Willamette St, Eugene, OR 97405
Head up and down Willamette Street this Saturday for live music, kids activities, art displays and so much more at a variety of venues. Stop by Instaprint (2646 Willamette St, 2 - 5 p.m.), Turtles Bar and Grill (2690 Willamette St), Cantos Andinos at 16 Tons (2864 Willamette St) and Macando (2650 Willamette St, 5 - 10 p.m.)
Bow Wow Around Town in Cottage Grove
Saturday, Sep 10 | 10:00am | Prospector Park
Join the Humane Society for the 10th Annual Bow Wow Around Town! The two-mile loop begins and ends in Prospector park. Doggie scarves and treats for people and dogs included with your donation. Everything for this event is donated to the Humane Society.
Cartoon Characters - Free Art Classes for Kids
Saturday Sep 10 | 1:00pm – 3:00pm | Emerald Art Center
earn how to create cartoon characters from layout to building form, shape and color create your own characters from your imagination or from photos or sketches.
Joseph and John Kadlecik
Saturday, September 10 |9:00pm | Hi-Fi Music Hall
Former Dark Star Orchestra and Furthur lead guitarists make the John Kadlecik Band. Playing with Joseph.
Coburg Antique & Vintage Fair
Sunday, Sep 11 | 8:00am – 4:00pm | Downton Coburg
The 29th Annual Coburg Antique and Vintage Fair! Shop for rare collectables, beautiful heirlooms and period pieces. Enjoy live music and have a picnic lunch in the park. Plenty of food vendors will be offering great food.
Grandparent's Tea in the Pioneer Schoolhouse
Sunday, Sep 11 | 3:00pm – 5:00pm | Historic Pioneer Schoolhouse at Camas Country Bakery
An inter-generational event celebrating grandparents in the historic pioneer schoolhouse. It will be a formal style tea with live music, a short program, and wonderful fresh baked goodies from the farm bakery.
After Hours Paddle at Autzen Canoe Canal
Monday, Sep 12 | 5:30pm – 8:0pm | Autzen Canoe Canal - Autzen Stadium
Concierge service will be provided including a first class gear fitting - board, paddle, personal flotation device, dry bag and invasive species permit. SUP2UOREGON will load and unload your board and get you in and out of the water, hassle free. You'll even receive a complimentary bottle of water! This is a weather permitting event.
Find Your Park: Silver Falls State Park at REI Eugene
Tuesday, Sep 13 | 7:00 - 8:30pm | Eugene REI
Looking to explore the great outdoors beyond Oregon? Join REI and discover the best spots at Silver Falls State Park along with the first-hand knowledge you will need to enjoy the park.
Lane County Farmers Market
Thursday, September 15 | 10:00am – 2:00pm | Lane County Farmers' Market
Find fresh and local vegetables, fruits, baked goods, cheese, eggs, meat, flowers and more! Credit, debit and SNAP accepted at the info booth. Parking at the Butterfly lot on 8th and Pearl St.
Fall Festival
Saturday, Sep. 24 | 10:00am – 4:00pm | River Road park
Lane County Master Gardeners invite ALL to celebrate a day full of fall harvest fun including music and kid's activities. Sample free, fresh-pressed apple cider, taste over 20 varieties of tomatoes, attend gardening workshops, browse the garden books and items for sale, purchase fall veggie starts, garlic and bulbs, as well as a large selection of fruit trees.