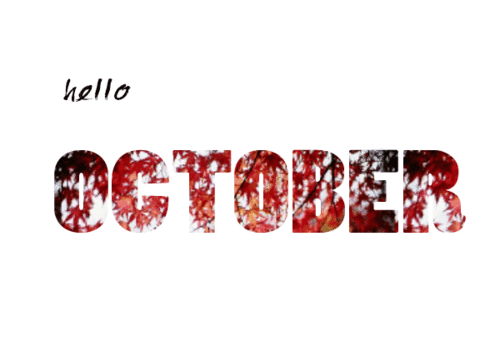 October is here! We have officially crossed that Fall threshold. No more second-guessing whether or not pants are appropriate or if you're going to be too hot in that long sleeve, you won't be. With a new season and a new month, we have new events! Check out the list we pulled together for you below of things happening in Eugene!
First Friday ArtTAlk with Trygve Faste
Friday, Oct 7 | 6:00pm | 942 Olive St., Eugene | Free
This ArtTalk will focus on Trygve Faste's show Op-Tech, which is on display at the Ruth Bachofner Gallery in Santa Monica, California. Trygve's artwork has been shown internationally, most recently at One Grand Gallery in Portland.
Selco Saturday Kids Workshop at MECCA
Saturday, Oct 8 | 11:00am – 3:00pm | 449 Willamette St. | $3 - $5
From magnetic puzzles to robots to sock creatures, there's always a fun all-ages craft project for kids and families on Saturdays at MECCA.
Ballet Folklorico Tlanese
Sunday, Oct 9 | 4:00pm |149 W. Broadway | $5 - $7
Ballet Folklorico Tlanese is a group of dancers ages 5 to 25 years old who perform traditional Mexican dances from Oaxaca, Veracruz, Jalisco, Nayarit, Guerrero, Yucatan, Sinaloa and more.
Art of the Athlete - Public Reception
Wednesday, Oct 12 | 6:30pm – 8:30pm | 1430 Johnson Ln. | Free
Meet student athlete-artists at a special reception sponsored by Bank of America/Merrill Lynch.
Cheeses of Oregon
Friday, Oct 14 | 5:30pm – 6:30pm | E. 5th Ave. | $30
he great state of Oregon is full of wonderful creameries. Taste cheeses from Briar Rose, Ancient Heritage, River's Edge, Fern's Edge, Golden Artisan, Face Rock and Rogue, and pair them with similarly wonderful Oregon wines and beers.
Bookish Trivia Night at Tsunami Books
Saturday, Oct 15 | 6:00pm – 9:00pm | 2585 Willamette St. | Free
Like to read? Like trivia? Well, pull up a chair and save the date! Amary, Erin and Katy have chosen eight books for you and three of your favorite bibliophiles to read. This fall, teams will get together for a night of trivia, laughter, refreshments, prizes and charity. There's still time to register your team!
Hop to Hop Fundraiser Event
Sunday, Oct 16 | 10:00am | 990 W. 1st Ave. | $35
The 3rd Annual Hop to Hop is a 10K walk to support the Eugene/Springfield Chapter of the American Cancer Society. The walk will start at the Springfield restaurant and end at the Eugene brewery.
Halloween Family Fun Night - Eugene YMCA
Friday, Oct 21 | 6:00pm – 8:00pm | 2055 Patterson St. | Free
Come dressed in your Halloween costume as the Eugene Y hosts a free night of early Halloween fun! There will be face painting, a carnival, bounce house and crafts for the kids and more. Don't miss this Halloween treat for the whole family!
Nearby Nature's Annual Haunted Hike
Saturday, Oct 22 | 5:30pm – 9:00pm | Alton Baker Park | Free - $5
Wonder who's tiptoeing through the treetops? Who's crunching in the compost? Bring a flashlight, hiking shoes and raingear if it's a dark and stormy night. Haunted Hike happens rain or moonshine!
Family Fun Sundays at Eugene Public Library
Sunday, Oct 23 | 1:00pm | Eugene Public Library | Free
learn and play Board Games old and new with Chris Wuebbles.
Pinot and Pumpkins at Noble Estate Urban
Friday, Oct 28 | 4:00pm – 10:00pm| Noble Estate Urban Tasting Room | Free
Join Noble Estate for a wine cellar Halloween soiree filled with pumpkins, costumes, music and other harvest favorites. This event is for ages 21 and older.
Día de los Muertos Celebration
Saturday, Oct 29 | 6:00pm – 9:00pm | Jordan Schnitzer Museum of Art | Free
This popular annual event is filled with music, poetry, art, dialogue and a traditional ofrenda. Co-sponsored by Oak Hill School in conjunction with MEChA de UO
The Haunted Market at Fifth Street Public Market
Sunday, Oct 30 |6:00pm – 8:00pm | Fifth Street Public Market | $3
Bring your little goblins and ghouls to the Haunted Market for tricks and treats! $3 cash or three cans of food per child admitted to benefit Food For Lane County. Activities include giant pumpkin carving, face painting, a spooky storyteller and photobooth.
HALLOWEEN