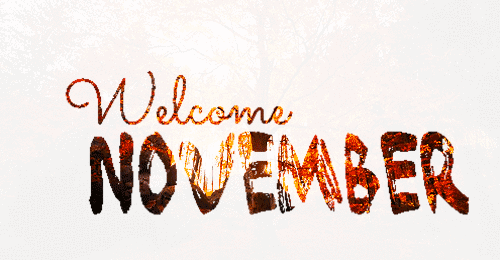 November! We may have less time in our days but that doesn't mean the events have to stop! Below is a list of some great things to do in Eugene this month! I hope you all have a great start to your holiday season and a wonderful Thanksgiving!
A Night of Bliss: Community Benefit and Fundraiser
Saturday, Nov 5 | 5:00pm – 9:00pm | 1685 W 13th Ave. | Suggested Donation: $10-$25
A divine evening of family fun including endless Coconut Bliss Sundaes, live music, local food and beverages, raffle prizes and silent auction - an all-around festive atmosphere! This year's beneficiary is Beyond Toxics.
Gem Faire at Lane County Fairgrounds
Sunday, Nov 4-6| 12:00pm – 5:00pm | 796 W 13th Ave | $7
Fine jewelry, precious and semi-precious gemstones, millions of beads, crystals, gold and silver, minerals and much more at manufacturer's prices. Over 70 exhibitors from around the world. Jewelry repair and cleaning while you shop with chance to win free hourly door prizes.
Mushroom Walk at Mt. Pisgah Arboretum
Wednesday, Nov 6 | 10:00 am – 12:00pm | 34901 Frank Parrish Rd. | $5
Take a walk through the Arboretum's forested trails with experienced mycologists Chris Melotti and Molly Widmer of the Cascade Mycological Society and hunt for these fascinating fungi. Discuss identification, habitat, characteristics, natural history and the role of fungi within an ecosystem.
EUCON 2016 - Eugene Comic Con
Friday, Nov 11 - 13 | 2:00pm – 8:00pm | 796 W 13th Ave. | $10 - $31
Popularly known as EUCON, the Eugene Comic Con brings the best in comics and pop culture to beautiful Eugene, Oregon. Celebrate with special guests, artists, writers, exhibitors, comic books, cosplay, gaming, video games, toys, in-depth panels and so much more!
Emerald Valley Opry
Saturday, Nov 12 | 6:00pm – 9:00pm | 1801 Echo Hollow Rd. | $3 - $8
The Emerald Valley Opry opens with the houseband's homemade jam at 5:15 p.m. and rolls into musical sets from Dusty Herd, Mike and Carleen McCornack with Dale Bradley, New Folksters, The Trammels and David Lomond.
Oregon Handmade Holiday Market
Sunday, Nov 13 | 10:00am – 5:00pm | 1000 Valley River Way | Free
Shop local and support handmade at the Oregon Handmade Holiday Market, bigger and better this year in the Willamette Ballroom. Check out Etsy.com shops in person for all your holiday gift needs and taste and shop some local wines.
Men Are From Mars, Women Are From Venus LIVE!
Friday, Nov 18 | 8:00pm | 7th Ave & Willamette St. | $60 - $68
The off-Broadway hit comedy Men Are From Mars, Women Are From Venus LIVE! is a one-man fusion of theatre and stand-up and is a light-hearted theatrical comedy based on the New York Times #1 best-selling book of the last decade by John Gray. The show covers everything from dating and marriage to the bedroom.
Eugene International Film Festival
Saturday, Nov 14 - 19 | Varies on Showing | Broadway Metro | Varies on Showing
The Eugene International Film Festival is a celebrated and lauded premier event that presents international original films and state-side gems, brings the filmmakers together and hosts lectures, awards and surprises. Visit the website for details and ticket information. Films at Broadway Metro and Regal Cinemas.
From Holga with Love - Photography Exhibit at Karin Clarke Gallery
Saturday, Nov 19 | 6:00pm – 8:00pm | 760 Willamette St. | Free
Come to Karin Clarke Gallery for a pop-up photo exhibition and silent charity auction showcasing photographs taken by 20+ local business owners and community members. Participants were provided Holga cameras each loaded with one roll of film and invited to photograph the essence of Eugene. Meet the participants and representatives of the five selected organizations. Food, drinks and prizes provided for those in attendance.
EWEB Run to Stay Warm
Sunday, Nov 20 | 10:00am | 500 E 4th Ave. | $25 - $50
5K, 10K, half marathon and a kid's race with all proceeds benefiting EWEB's Customer Care Program which helps income eligible customers who are having difficulty paying their utility bills. This event has something for everyone, including elite and novice runners and walkers.
Thanksgiving Wine Weekend at J. Scott Cellars
Friday, Nov 25| 1:00pm – 9:00pm| 520 Commercial St, Unit G| Free
The Thanksgiving Wine Weekend in Oregon begins at J. Scott Cellars with extended hours and live music. Light bites for guests and a food truck onsite.
Youth Art Works - Free Art Class at Emerald Art Center
Saturday, Nov 26 | 1:00pm – 3:00pm | 500 Main St, Springfield | Free
Emerald Art Center offers free youth art works classes for kids ages 6 to 12. Learn how to create your own Clay whistle wtih Susan Coville. Call to reserve your space.
Christmas at the Village Green
Sunday, Nov 27 – Dec 25 |5:00pm – 9:00pm | 725 Row River Rd. | Free
The Village Green Resort is hosting the second annual Christmas at the Village Green, featuring a beautiful exterior holiday light display in the Wedding Garden. While enjoying the lights, patrons can cozy up to a fire pit, enjoy a warm mug of hot cocoa, and make s'mores!