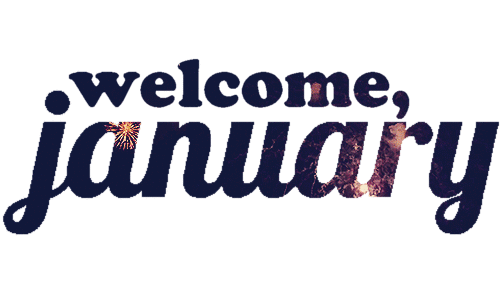 With the New year comes new oportunities! take advantage of the things that comea vailable to you this year, like the awesome events the Eugene has to offer! Below are just a handful of teh many events you could stumble upon this week, but don't take my world for it, go see what it's like to Live in Eugene.
First Friday ArtWalk
Friday, Jan 6 | 5:30 pm – 8:00pm | Downtown Eugene | Free
Lane Arts Council presents the January 6th First Friday ArtWalk, hosted by our Executive Director Liora Sponko. The guided tour begins at 5:30pm at 124 W Broadway, followed by stops at 6:00pm at 8:73 Willamette St, 6:30pm at 100 E Broadway, 7:00pm at 160 E Broadway, basement, and 7:30pm at 1020 Pearl St.
Nearby Nature Quest: Treasure Trails
Saturday, Jan 7 | 1:00pm – 3:00pm | 622 Day Island Rd. | $5 per Family
Wander park trails and explore the Learnscape on a variety of family-paced scavenger and treasure hunts. Discover secret spots where animals hide and gnomes might have homes. Meet outside the Yurt in Alton Baker Park. Free for members.
Sunday Learners Jam
Sunday, Jan 8 | 2:30pm | Jazz Station| $5
Every Sunday The Jazz Station puts on the Sunday Learners' Jam, dedicated to educating beginner/advancing jazz musicians of any age in a jam session context with feedback provided by jazz educators. Whether you're a skilled professional or new to the art form there is something for everyone
Quack Chats: How We Think About Charitable Giving
Wednesday, Jan 11| 6:00pm – 7:0pm | University of Oregon EMU: Falling Sky Brew House | Free
What motivates people to give to a charity? Is it true altruism -- for the general good and without expectation of reward or recognition? Ulrich Mayr, professor and head of the UO's Department of Psychology, will discuss these questions based on his research on cognition, how the brain processes information, makes sense of it and helps us make a decision. His work has found areas of the brain that are active in philanthropic decisions.
Divisi Winter Gala
Friday, Jan 13 | 7:30 pm – 9:30pm |The Shedd Institute | $25
Looking for a night to dress up and go to a show? University of Oregon's all female a cappella group Divisi is back this year for their 2nd Annual Winter Gala! This will be a fun night where you can enjoy the music of YouTube sensation Evynne Hollens, Synergy from Oregon Children's Choir as well as Divisi. Along with performances and dessert, they will be holding a silent auction including many exciting donations from around Oregon.
Oregon Wedding Showcase
Saturday, Jan 14 – 15 | Sat: 10am – 5pm / Sun: 11am- 4:30pm | Lane Events Center| $7-$10
Calling all brides! From traditional styles to unique, one-of-a-kind looks, we've got something for every bride to be. Over 90 wedding professionals will be on hand to help stylize, answer questions and make your wedding day as special as the love you share. Be a part of the fabulous Oregon Wedding Showcase.
U of O Men's Basketball vs Oregon State
Sunday, Jan 14 | 7:30pm | Matthew Night Arena | Prices Vary
The University of Oregon men's basketball team will face the Oregon State Beavers. Go Ducks!
Picc-A-Dilly Flee Market
Sunday, Jan 15 | 10:00am – 3:00pm | Lane Events Center Expo Halls: 1, 2, & 3 | $1.50
Picc-A-Dilly Flea Market is Eugene's largest, longest running, and most diverse flea market. Enjoyed by both Sellers and Buyers, the Picc-A-Dilly is Located in the Lane County Fairgrounds as it has been since 1970. Picc-A-Dilly is also one of the Fairgrounds longest running family events.
Brews, Blues & Chowder Festival
Friday, Jan 20 | 11:00am |Beergarden | Free
Are you ready for this fun-filled annual chowder fest? House-made chowders from different food trucks will be served all day. Each kitchen will have their own spin on chowder and feature a variety of seafood-based specials throughout the weekend. The bar will serve beer from Oregon Coast breweries. Check out the live music schedule on their website for more details about each show throughout the weekend.
The Movement Project
Saturday, Jan 21 | 7:00 pm – 9:00pm |Richard E. Wildish Community Theater | $15
The Movement Project is an annual dance show that brings together both local dance groups and special guests from along the West Coast for the purpose of raising awareness and funding research for ATRT, a very rare and aggressive pediatric brain cancer. The show will feature many different dance styles: contemporary, modern, hip hop, ballet, salsa and tap.
Good Earth Home, Garden and Living Show
Sunday, Jan 20 - 22 | Fri: 5pm-9pm / Sat: 10am-8pm / Sun: 10am-5pm| Lane Events Center | Free
The 12th Annual Good Earth Home, Garden and Living Show is America's first sustainable home and garden show with over 225 sustainable exhibits for the home, garden and life. Enjoy live music, alpacas, 65 eco-friendly seminars, national green building experts, garden gurus, Northwest authors, and a Tiny House Round-Up.
Baby Storytime
Friday, Jan 27 | 10:15 am – 11:45pm | Eugene Library – Downtown Branch | Free
The Library's different storytimes are designed to match each age group's needs, skills, and attention spans. Storytimes are a fun way to help children get ready to read!
Maker Open Lab
Saturday, Jan 28 | 11:00am – 3:00pm | Eugene Library – Downtown Branch | Free
Drop in to use a variety of tech and craft tools, featuring a different area of interest each week. Maker Hub Open Labs are an opportunity to learn and create in your own way, focused on your own project. Explore, express, invent, and have fun!
Family Fun: Bop, Bumble, Bounce
Sunday, Jan 29 | 1:00pm – 2:00pm | Eugene Library – Downtown Branch | Free
There's a new activity for kids and family every Sunday at 1:00 at the Downtown Library. This week, "Bop, Bumble, and Bounce" into creative movement with Reign Dance Company.