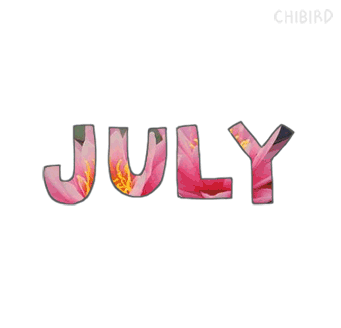 halfway through the month! which means you only have a full month and a half left of summer! Don't miss out on all the cool things to do this summer. Eugene is full of awesome summer events and we have listed a hand full of them below!
Evenings at Iris
Friday, July 15 | 6pm – 9pm | Iris Vineyards
Evenings at Iris feature musical guests LeMaster and Abrams performing on a large patio overlooking Chalice Vineyard. Enjoy Iris' award winning wine, beer from Plank Town Brewing and food offerings from local companies such as Fern's Edge Creamery and Creswell Bakery.
Inside Out
Movies in the Park
Friday, July 15 | 9 PM | Washington Park
After Riley moves to San Francisco, her emotions--Joy, Fear, Anger, Disgust and Sadness--conflict on how best to navigate her new life. (PG, 1h 42min)
Westside Warehouse District Block Party
Saturday, July 19 | 2pm - 10pm | Westside Warehouse District
Welcome to the 3rd Annual Westside Warehouse District Block Party, an event for those ages 21 and older featuring local food trucks, live music, sno cones, foot soaking spas, bike parking and cooling stations. Cold beverages available from Noble Estate Winery, J. Scott Cellars, Crescendo Organic Spirits, Viking Braggot Brewery and more.
Party in Churchill Park
Party in the Parks
Tuesday, July 19 | 5:30 – 7:30 PM | Churchill Park
You know what makes a boring weeknight better? A free Party in the Park, of course! Grab dinner at the food cart and settle in for an evening of live entertainment and recreation activities for the whole family. Get your bike tuned and explore the Learn to Bike Traffic Garden offering free helmet giveaways. Learn more about your community and play with the Veggie Mob, the PARKS and RECreate pop-up bus and the Library's exciting hands-on maker exhibits.
Lane County Fair 2016
Wednesday, July 20 – Saturday, July 24 | Lane Events Center
The Lane County Fair is a family tradition. From the midway and rides to the headliner entertainment it is full of excitement. Enjoy favorite food vendors. Browse the animal and agricultural exhibits, arts and crafts and expo hall.
Touch-A-Truck
Thursday, July 21 | 5 – 7:30 PM | Petersen Barn Community Center
Climb into a fire engine, police vehicle, dump truck, LTD bus 18-wheeler and more!
To Kill a Mockingbird
Movies in the Park
Friday, July 22 | 9 PM | Maurie Jacobs Park
Atticus Finch, a lawyer in the Depression-era South, defends a black man against an undeserved rape charge. (NR, 2h 9min)
Sunday Jams
Sunday, July 24 | 3 – 6:30 PM | Sladden Park
Local DJs will be spinning beats and jams for the whole family!
DJ Yoga
Thursday, July 28 | 4 – 5:15 PM | Amazon Community Center
Our neighborhood is lucky to have three locations for recreation. Come join us for a day of events to celebrate summer fun. From lawn games to DJ Yoga, three blocks of Hilyard St is packed with activities all day. Amazon Pool open by regular admission.
1916 - Celebrate a Century of Eugene's Musical Heritage
Friday, July 29 | 6:30 PM | Owen Rose Garden
Free concert at the Rose Garden Gazebo combines musical arrangements, local history and the community spirit of the One More Time Marching Band.
Stranger Than Fiction
Movies in the Park
Saturday, July 30 | 9 PM | Sladden Park
An IRS auditor suddenly finds himself the subject of narration only he can hear. (PG-13, 1h 53min)
Sunday Streets
Sunday, July 31 | Noon – 4 PM | Downtown
Presented by Eugene Sunday Streets with support from LTD & Eugene Weekly
Eugene Sunday Streets events promote healthy, active living by opening the city's largest public space—its streets—for people to walk, bike and roll to discover active transportation in a safe, car-free environment. Live music featuring The M80's Band and Karaoke from Hell.