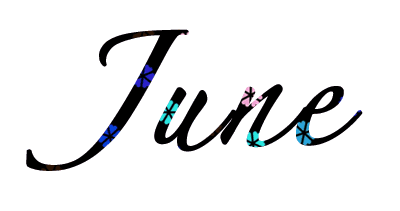 The first month of summer is HERE! We, here at Lori Spohn Real Estate, are only a little bit excited about this. Don't sit at home, go explore your city and surrounding areas, Eugene has plenty of things to do for free or a very little cost. Here is a list of some of those things to get you started!
Lane County Farmers Market
Downtown Eugene | Every Tuesday, Thursday (until September 29th) and Satuday | Free | 10:00am – 3:00pm
The Thursday Famers Market is finally here. Now until September 29th you are able to get your fresh produce and organic goods three days a week!
Refresh Your Run at REI Eugene
Eugene REI | Tuesday, June 7th | Free | 6:30pm – 8:00pm
Get back into shape this summer! Learn great techniques and training to be the best, healthiest runner you can possibly be!
Amazon Pool Summer Kickoff Party
Amazon Pool, Eugene | Friday, June 17th | Free | 3:00pm – 7:00pm
Come enjoy the wa­ter, the sun, and the music! Eugene parks and rec is hosting a summer Kickoff Party at Amazon Pool, with the Sunday Jams DJs on turntables all afternoon!
The Merry Wives of Windsor
Campbell Community Center, Eugene | Friday, June 10th | Free | 6:00pm
Come and enjoy a great Shakespeare comedy for no charge at all! Courtesy of Shakespeare in the Park!
Summer Movie Express 2016
Regal Stadium 15, Eugene | every Wednesday & Tuesday starting June 21st | $1 | 10:00am
Admission to the Summer Movie Express is only $1. Tickets available for purchase at the box office and all movies start at 10:00 am. Each week both movies play on both days. A portion of the proceeds goes to the Will Rogers Institute.
Just Eat It: A Food Waste Story
Hop Valley Eugene | Wednesday, June 11th | Free | 4:00pm – 6:00pm
Come enjoy a movie about food waste, from farm to retail to table. Discussion and snacks will be provided afterwards!
Oregon Bach Festival
U of O campus & The Hult Center | June 23rd – July 10th | Tickets Vary on Event | Times Vary on Event
Come listen and enjoy as the internationally-renowned Oregon Bach Festival (OBF) announces its 47th season of world-class concerts and musicians. 2016 promises a summer of familiar favorites new works.
Family Fun Night at Petersen Barn
Petersen Barn | Thursday, June 9th | Free | 5:30pm – 7:00pm
Meet your neighbors and friends for a free fun-filled evening, including dinner and games, crafts and live entertainment. Dinner served until 6:30 p.m.
REI Camp Cooking Basics
Eugene REI | Thursday, June 9th | Free | 7:00pm – 8:30pm
Get help on how to set up your outdoor kitchen and create easy and fun meals everyone will enjoy.
Eugene Mini Maker Faire
Science Factory, Eugene | Saturday, June 11th | $8.00 | 10:00am – 5:00pm
It's time once again to celebrate science, technology, and the do-it-yourself spirit! Oregon's original Mini Maker Faire is back for a 5th year of creative fun.
Little Wonders – Stories and Activities for Preschoolers
U of O Museum of Natural and Cultural History | Friday, June 10th | $5.00 | 10:30am
You and your child are invited to learn and play at the Museum of Natural and Cultural History during our monthly Little Wonders event! This month's theme is "Outrageous Owls" with stories and fun activities about these amazing birds.
Kip's Annual Sidewalk Sale
CDworld, Eugene | Friday, June10th – Sunday June 12th | Free | 10:00am
Skip's Summer Sidewalk Sale!
It's time again for Skip's annual Summer Sidewalk Sale and this year,
with nearly 15,000 CDs for only a dollar-each, it's gonna be HUGE.