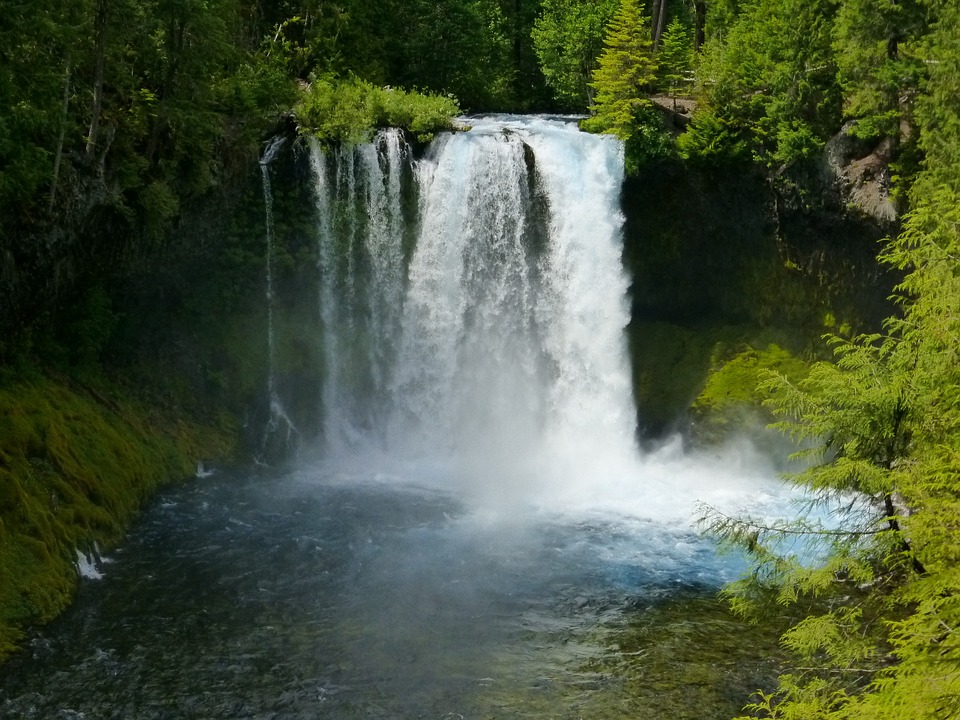 As long the Sun continues to shine the possibilities are endless! Living in Eugene we have the mountains to the East and the Ocean to the west, which means we have great waterfalls scattered somewhere in between. Yes, there are some waterfalls that seem completely inaccessible especially with younger children who don't necessarily appreciate the idea of a long walk in nature. That being said, there are also many very accessible water falls that take very little (to no) work at all to get to.
This list is put together on behalf of Traveloregon.com, Zach Urness.
"It would be easy to believe that the only place to discover stunning waterfalls in Oregon is the Columbia River Gorge — it's home to dozens of falls cascading off basalt cliffs.
Two million people visit Multnomah Falls each year — the Gorge's most-visited attraction — while crowds almost as large swarm nearby cascades such as Horsetail, Wahkeena and Bridal Veil falls.
Yet when it comes to the multitude of waterfalls dotting the Oregon landscape, Multnomah Falls and the Gorge barely scratch the surface.
Spectacular waterfalls can be found in the Central Cascades and Coast Range — in the high desert, Oregon Coast and North Umpqua canyon — on trails and viewpoints where solitude is the norm and crowds are the exception.
Heck, even the Gorge has a few secrets if you know where to look.
Included here are six of Oregon's most beautiful but lesser-known waterfalls. All six feature easy access from the road, family-friendly trails and a quieter experience.
1.Hugh Point
Hug Point offers beach access and opportunities beachcombing, picnicking, fishing and viewing scenery.
2. Sweet Creek Falls
Parking lots are available at each trailhead. Eleven waterfalls in all.
3. Sahalie Falls
Sahalie Falls plunges 100 feet (30 m) over a lava dam and then tumbles 40 feet (12 m) in a series of cascades. The Sahalie Falls viewpoint is wheelchair accessible.
4. Koosah Falls
Falls 80-120 feet (24-37 m) over an abrupt lava cap to the waiting pool below
5. White River Falls State Park
White River Falls State Park is a popular and scenic picnicking, hiking and fishing retreat for visitors to the Deschutes River corridor.
6. Fall Creek Falls
(Lower Falls) Double waterfall that totals 30-50 feet (9-15 m). (Falls Creek Falls) 40-60 foot (12-18 m) drop visible from trail.
7. Wahclella Falls
1.8 miles out-and-back trail along Tanner Creek to reach Wahclella Falls."
These are certainly not all the waterfalls in Oregon but they are some of the most fun! Don't take my word for it though, go out and explore. We are fortunate enough to live in a place with such natural beauty, go out and find the things that leave you in awe.
List written by Zach Urness, Travel Oregon
Information found from TripAdvisor
Places experienced by Levi Brown