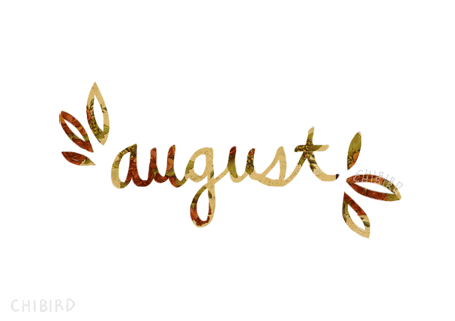 The last full month of the summer is upon us! Don't fret, there are still awesome event's happening all over Eugene! Below is a list of some awesome, in-expensive, things to do around town. Don't take our word for it, go find out for yourself!
Cosmic Dust Fusion Band at The Jazz Station
Thursday, Aug 04 | 7:30 – 10:00pm | The Jazz Station
The Cosmic Dust Fusion Band was formed in 1980 by Jim Templeton on a summer sojourn in Spokane, from his overseas home in Denmark.
Joe Manis Trio Concert
Friday, August 5 | 6:00 – 7:30 PM | Down town Public Library
Celebrate First Friday ArtWalk with jazz standards from the Great American Songbook.
Mamma Mia! Movies in the Park
Friday, August 5 | 9 PM­ | State Street Park
The story of a bride-to-be trying to find her real father told using hit songs by ABBA. (PG-13, 1h 48min)
Chicken BBQ at Santa Clara Fire Station
Saturday, Aug 06 | 11am | Santa Clara Fire Station
The first chickens of the 59th Annual Santa Clara Fire Chicken BBQ will be off the grill about 11 a.m. and on sale until they're gone, usually around 3 p.m. Meals can be eaten at the station or packaged to go. Support Santa Clara Fire Department and have a great time!
First Saturday Park Walk
Saturday, August 06 | 9:00 – 11:00am | Ridgeline Trail
Join this interpretive walk led by a naturalist. Meet in the parking lot at Dillard Rd and Hidden Meadows Dr.
Calamity Jazz
Sunday, August 07 |6:30 – 7:30pm | Washburne Park
Pacific Winds Music presents a carousel of music from jazz to big band to Broadway tunes.
Party in the Parks
Tuesday, August 09 | 5:30 – 7:30 PM | Bethel Community Park
You know what makes a boring weeknight better? A free Party in the Park, of course! Grab dinner at the food cart and settle in for an evening of live entertainment and recreation activities for the whole family. Get your bike tuned and explore the Learn to Bike Traffic Garden offering free helmet giveaways. Learn more about your community and play with the Veggie Mob, the PARKS and RECreate pop-up bus and the Library's exciting hands-on maker exhibits.
Cascades Raptor Center on the Plaza
Friday, August 12 | 11am – 12:00pm | Hult Center for the Performing Arts
Accompanied by rescued birds, Cacades Raptor Center's avian ambassador will teach about raptors and their vital role in our world.
Mural Bike Tour
Saturday, Aug 13 | 10am – 12:00pm | Lane Arts Council
Visit 15 local murals throughout the Whiteaker neighborhood and Downtown Eugene with muralists on site to speak about their work. Beau Stanton Visuals, an internationally known artist from Brooklyn/LA, will be creating a mural on the McDonald Theatre during the tour.
Sunday Jams - EugFun 2016
Sunday, Aug 14 | 3:00pm – 6:30pm | Sladden Park
Local DJs will be spinning beats and jams for the whole family.
Camp Cooking Basics for Backpackers at REI Eugene
Tuesday, Aug 16 | 7:00pm | Eugene REI
Are you planning an overnight backpacking trip and have questions about how and what to make for your meals? This event covers equipment, planning and preparation along with some tips and tricks to make your meals the hit of the trip.
E.T. the Extra-Terrestrial, Movies in the Park
Friday, August 19 | 9:00 PM | Trainsong Park
A troubled child summons the courage to help a friendly alien escape Earth. (PG, 1h 55min)
Festival of Eugene
Friday, Aug 19 – Aug 21 | Time varies with day | Skinner Butte Park & RiverPlay Playground
It's the 3rd Annual Festival of Eugene where the theme is Alice in Wonderland! Enjoy a free weekend filled with dancing, performing, live music, food and drink, a car show, motorcycle rally, KidZone, poetry stage and more!
Eugene Emeralds vs Everett Aquasox
Saturday, Aug 20 | 7:05 p.m. | PK Park
Game one of five, Eugene Emeralds baseball vs Everett Aquasox.
Eugene Children's Film Festival
Sunday, Aug 21 |3:00 – 5:30 | Richard E. Wildish Community Theater
The 2nd Annual Eugene Children's Film Festival.
Art in the Attic 2016
Wednesday, Aug 24 | 11 am - 6 pm | Oakway Center
Address: 2350 Oakmont Way, Eugene, OR 97401
Featuring art and decor from homes throughout the community, this event gives you the chance to purchase previously owned treasures at great prices. This event supports Jordan Schnitzer Museum of Art's Fill Up The Bus program which provides transportation and tour scholarships for K-12 field trips to the museum.
Close Encounters of the Third Kind Sci-Fi on the Square
Wednesday, August 24 | 8:30 PM |Kesey Square
After an encounter with U.F.O.s, a line worker feels undeniably drawn to an isolated area in the wilderness where something spectacular is about to happen. Close Encounters' most iconic bits have been so thoroughly absorbed into the culture that it's easy to forget that its treatment of aliens as peaceful beings rather than warmongering monsters was somewhat groundbreaking in 1977. (PG, 2h 17 min)
5th Street Public Market Birthday Celebration
Friday, Aug 26 – Sunday, Aug 28 | Time varies with day | 5th Street Public Market
Celebrate the 5th Street Public Market with a 40th Birthday party featuring the Eugene Symphony, a toast and cake cutting hosted by Brian Obie and Donna Fogelstrom on Friday, balloon artists and face painting on Saturday and the Blues, Brews and Classic Car Show on Sunday.
Xtreme Amateur Games at WJ Skatepark
Saturday Aug 27 | 11:00am | WJ Skatepark + Urban Plaza
Games consist of three types of competition; starting with skate at 11 a.m., scooter at 3 p.m. and BMX at 5 p.m. The competitions are for participants of all age groups and skill levels. Winners are allowed to compete in the final in Portland. Cash and prizes will be awarded including skateboards, BMX bikes, scooters, gear, stickers and more.
Back to the Future Sci-Fi on the Square
Wednesday, August 31 | 8:30 pm |Kesey Square
A young man is accidentally sent thirty years into the past in a time-traveling DeLorean invented by his friend, Dr. Emmett Brown, and must make sure his high-school-age parents unite in order to save his own existence. Inventive, funny, and breathlessly constructed, Back to the Future is rousing a time-travel adventure with an unforgettable spirit. (PG, 1h 56min)