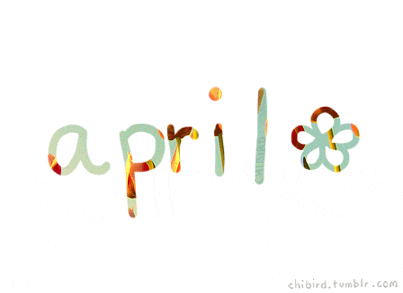 The Sun is out and its finally shorts weather! (Kind of) Which means that Eugenians are looking for reasons to get out in the sun, well I think i found you some. Check out the list of events going on in Eugene and surrounding areas this month and I'm sure you'll find something fun!
Travel Images – Island Park Gallery Reception
Island Park Gallery, Springfield | Apr. 8 | Free | 5:00pm – 7:00pm
Photographer Kit Larsen presents Travel Images: Birds of America at Island Park Gallery with painter Richard Weeks. See this display of colorful and exotic birds found on their travels through Central and South America.
Color Me Rad 5K Run
Valley River Center, Eugene | Apr. 9 | $40 - $55 | 7:30am – 5:30pm
Color Me Rad returns to Eugene for the 4th consecutive year! This is an amazing 5K color fun run along the scenic Willamette River. Pre-registration is required.
Botany Workshop
Mt. Pisgah Arboretum, Eugene | Apr. 9 & Apr. 10 | $25 - $37 | 10am – 3pm
Join botanist Tobias Policha in this two-day workshop designed to help participants improve their identification skills and knowledge of local flora. Topics include plant anatomy, family characteristics and using a botanical key to aid in identification with a focus on flowering plants.
28th Annual Willamette Cascade Model Railroad
Lane Events Center, Eugene | Apr. 9 & Apr. 10 | Apr. 9, 9:00am – 5:00pm & Apr. 10, 10:00am – 3:00pm
One of the largest model railroad swap meets between San Francisco and the Canadian border with 22,000 square feet including 250 vendor tables from nine different states. Door prizes will be drawn hourly.
The Great Gatsby
Hult Center for the Performing Arts, Eugene | Apr. 9 & Apr. 10 | Pricing may vary | Apr. 9, 7:20pm & Apr. 10 2:00pm
Misunderstood Wines at Bennett Vineyard
Bennett Vineyards & Wine Company, Cheshire | Apr. 10 | $25 | 4:00pm – 6:00pm
Make the leap to misunderstood wines. Rediscover rose and riesling with wine educator Buzz Kawders. Admission includes wine and appetizers.
Cosmic Late Night Skate
Skate World, Springfield | Apr. 15 | $9 | 8:30pm – 1:00am
Wear your best white T-shirt for the late night cosmic skate! Free glo-sticks with admission.
Eugene Gem Fair
Lane Events Center, Eugene | Apr. 15 – Apr. 17 | $7 | 10:00am – 6:00pm
More than 70 exhibitions include jewelry, gemstones, beads, gold and silver items!
Kid's Adventure Club Spring Family Day
Travel Lane County – Adventure Center, Springfield | Apr. 16 | Free | 10:00am – noon
Hey kids, let's go fishing! Cast and reel, tie flies and knots and enter to win one of several fishing rods to keep and take home. Learn about fishing holes and watersheds with an interactive stream. Snacks and refreshments provided.
Spring Cling & Day Camp Expo
Willamalane Center for Sports and Recreation | Apr. 16 | Free | 1:00pm – 4:00pm
Get a grip on Spring at Willamalane Center! Scale the climbing wall, learn tips, tricks and see demos from experts. There will be raffles and prizes, as well as competitions for kids! Info on Spring and Summer camps for kids will be available.
Annual Wildflower Celebration
Awbrey Park, Eugene | Apr. 16 | Free | 11:00am – 2:00pm
Enjoy guided walks, treasure hunts to win your own native plant, horseshoes, s'mores over a campfire and more. Join the Mayor at noon to help dedicate the new bridge that connects the neighborhood with the park.
Family Fun: Maasai Culture
Downtown Library, Eugene | Apr. 17 | Free | 2:30pm – 3:30pm
learn about Maasai culture with storytelling and traditional drumming by Seela Sankei of Nairobi City, Kenya.
See You at the Arcade
Level Up Arcade, Eugene | Apr. 20 | $40 | 6:00pm – 10:00pm
Junior League of Eugene fundraiser with Pop Rocks playing 1980s music; food, photo booth, arcade games; ticket includes $10 roll of quarters.
2nd Annual Fashion Show at Shadow Hills Country Club
Shadow Hills Country Club, Junction City | Apr. 30 | $30 | 11:00am – 3:00pm
Fashion, wine tasting, lunch, raffles and fun all benefiting 'A Family for Every Child'. Come shop, sip and save for a great cause. Open to the public, purchase tickets in advance through the Pro Shop.